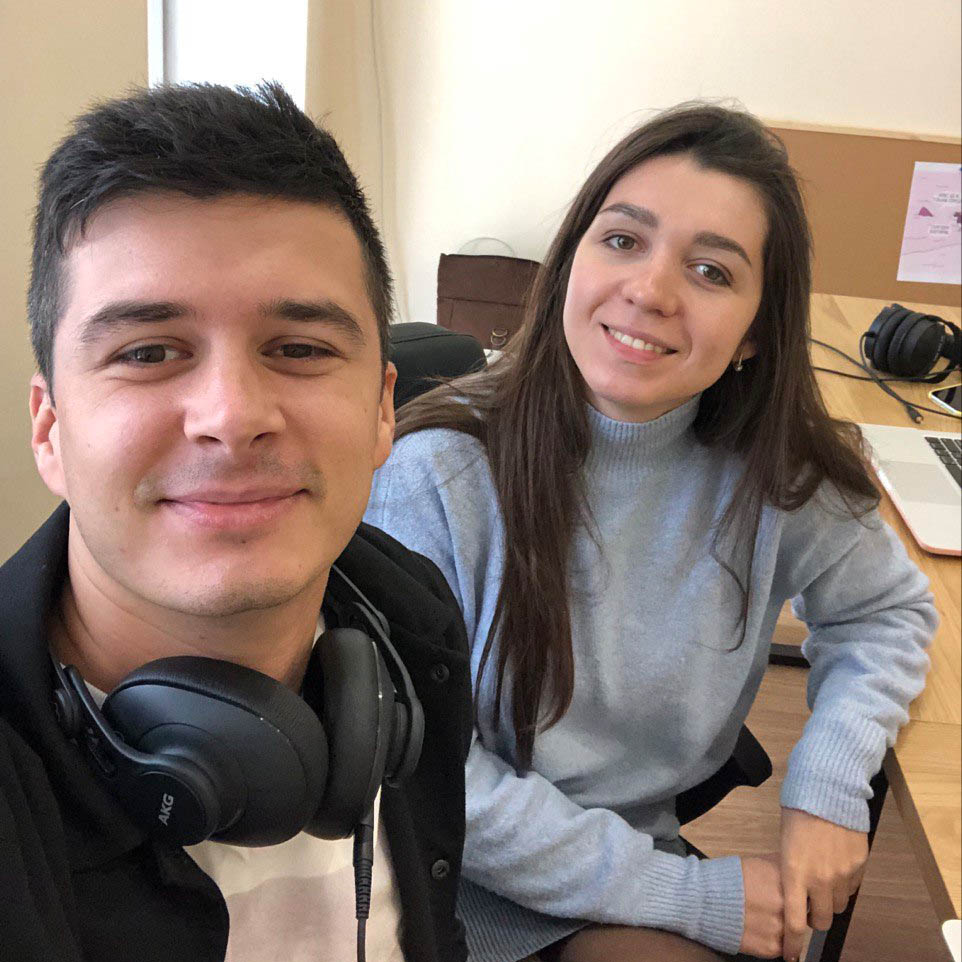 The director of The Ukrainian Audio Dmytro Palchykov on how the team adapted to the conditions of war
The change of formats, topics, and focus – that's how The Ukrainians Audio responds to the challenges of war. Production director Dmytro Palchykov has told how the team adapted to reality and how the war will affect the Ukrainian podcast market in the future.
This text is a transcript of the story Dmytro told in  the NeRadio podcast.
You can read this text in Ukrainian as well.
Before Russia's invasion, we used to work as usual and had amazing plans in place.
We had planned the second season of the podcast How We Made Love with Iryna Ihnatenko: the official release was to be in a month, but the members of our community could listen to it before that. The previous season was very well followed, and we were looking for a commercial partner. Besides, the podcast Work Well And Be Well was drawing to a close, and an episode of Music with Stories with Yaroslav Hrytsak and a new season of Rules of the Game with Danylo Sudyn were being prepared.
There was also the newly-launched Academy of Podcasts where we have just finished theory and moved to the second part, that is, the making of podcasts. This year, we wanted to start two academies: one for public activists and the other for students. 
But on February 24, none of that mattered any longer, receding into the background. The context changed. The ideas we had before became unnecessary and irrelevant.
We had to adapt to the new reality and move on. We realized that while we were not yet needed as soldiers or volunteers because there were enough professionals to do that, we needed to work on our own front. So we started working again.
We started sending out messages, asking how everyone was doing and whether they had the energy to go on with their work. The next step was to adjust our topics and formats.
We decided that now was not the time for How We Made Love. After all, we were planning to make the podcast commercial and intended to make a profit from it. But now it would be impossible, what with the state the advertising market is in. Now the only goal is to survive, both for the advertising market players and, first and foremost, the government. That is why we postponed the podcast indefinitely.
For Music with Stories, we started a special season. It has a completely different format now: these are neither stories nor music but rather Yaroslav's answers to the most important questions in the context of the war. In the first episode, he recommended whom to listen to or read in order to know more about the war.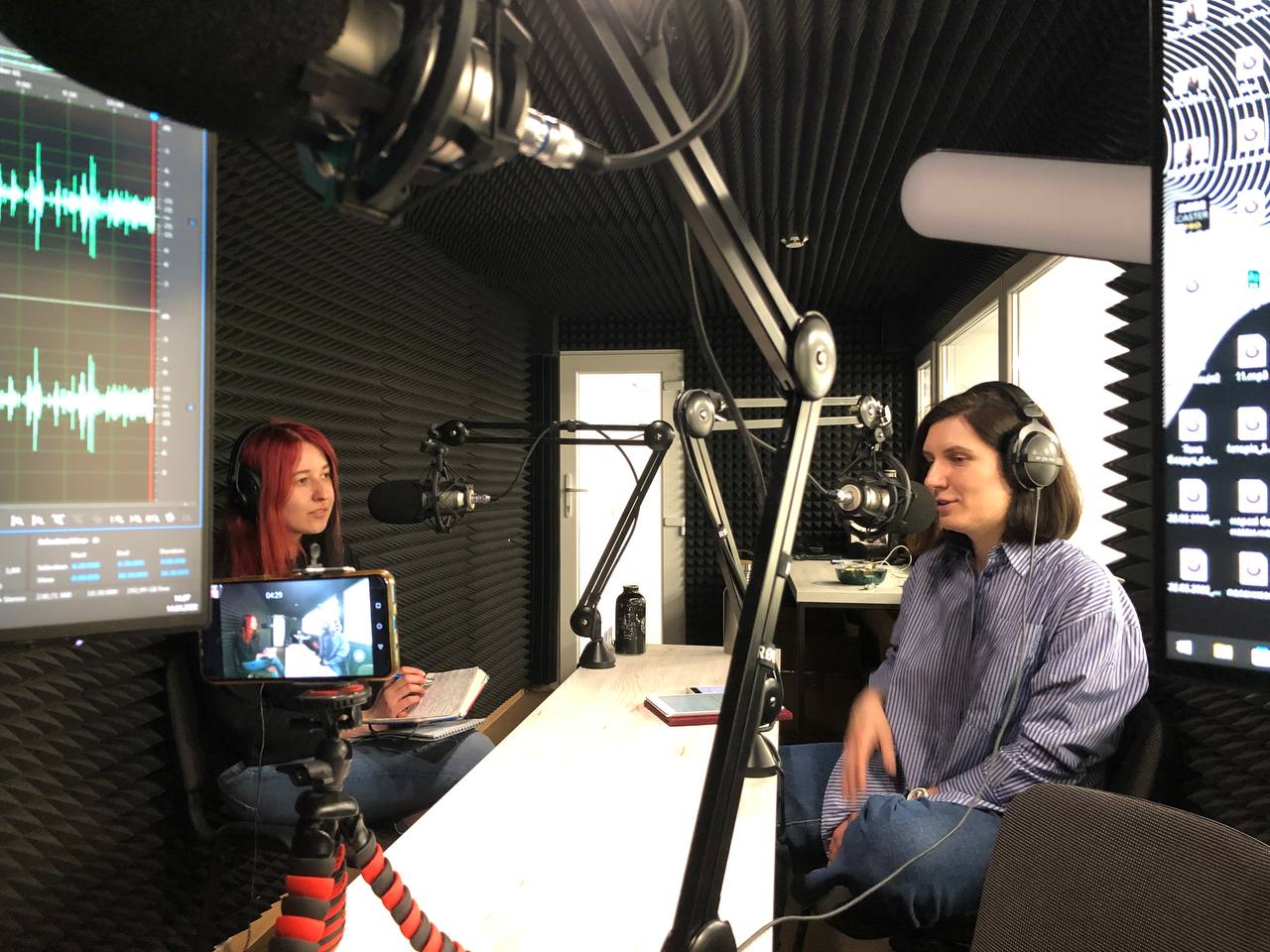 Of course, planning does not work here: we can't say if we will be releasing an episode once a week or every two weeks because the situation is changing rapidly.
Maybe the needs will change too and tomorrow we will be helping clean up machine guns, cook for our military, deliver humanitarian aid. This can really happen tomorrow.
In Work Well And Be Well, we essentially want to start from scratch. We used to listen to the stories of people and then answer the questions that were asked there, reflect on them, and share our own stories. We don't think this format will work now: nobody wants to listen to recordings. This is changing slightly, of course, but it seems to me that live broadcasts are more important now. So we want to live stream it a few times. We've been discussing it with Maria Nasedkina, the author and presenter of the podcast. And the topics that we will be talking about will be different too. Of course, it is still a podcast about healthy work and working healthily: how to work today, where to work, how to make the most of your skills, you name it—whatever it is that we all are currently concerned about work- and health-wise.
This commercial podcast is our joint project with work.ua. They readily welcomed our idea: in this regard, the partner market is efficient. We don't know how many episodes we'll have. We'll have to play it by ear, really. First of all, we listen to the audience, and then fill in the gaps when they need anything we don't have.
We are developing a new season of Rules of the Game. It will be about everything related to the war, survival, fight and anything else that matters to us now. We are also working on a new podcast with journalists and cultural managers Bohdana Neborak and Anastasiya Evdokimova. It will be a podcast about culture in the new context.
Many members of the Academy simply cannot go on with their work for objective reasons. But there are exceptions: for example, the girls recording the timely podcast on ecology, whatswitheco, adapted it to the new reality.
All other projects are currently on hold, but we are always in touch with all the members.
It's hard – I am sure everyone feels it – it's hard going back to work because you have less strength to do it.
You want to go home earlier, rest more, and think about other stuff. The context is not the same anymore.
In the early weeks [of the war], I actually couldn't listen to podcasts. I don't think anyone could listen to anything at all. First, everyone wanted to look at things. Second, it was dangerous to listen, because when you have your headphones on, you won't hear a projectile coming. My girlfriend and I live just outside Irpin, and although it was quiet where we live, we could hear explosions all the time. We taped our windows in the Jack Union pattern and put boards near them, but we still could hear everything—and we always listened closely. So it would be hard with our headphones on, and dangerous at that. But we didn't want to listen to anything anyway.
I have a theory that when it all ends and we finally kick the Russians the f*ck outta here, podcasting will be booming.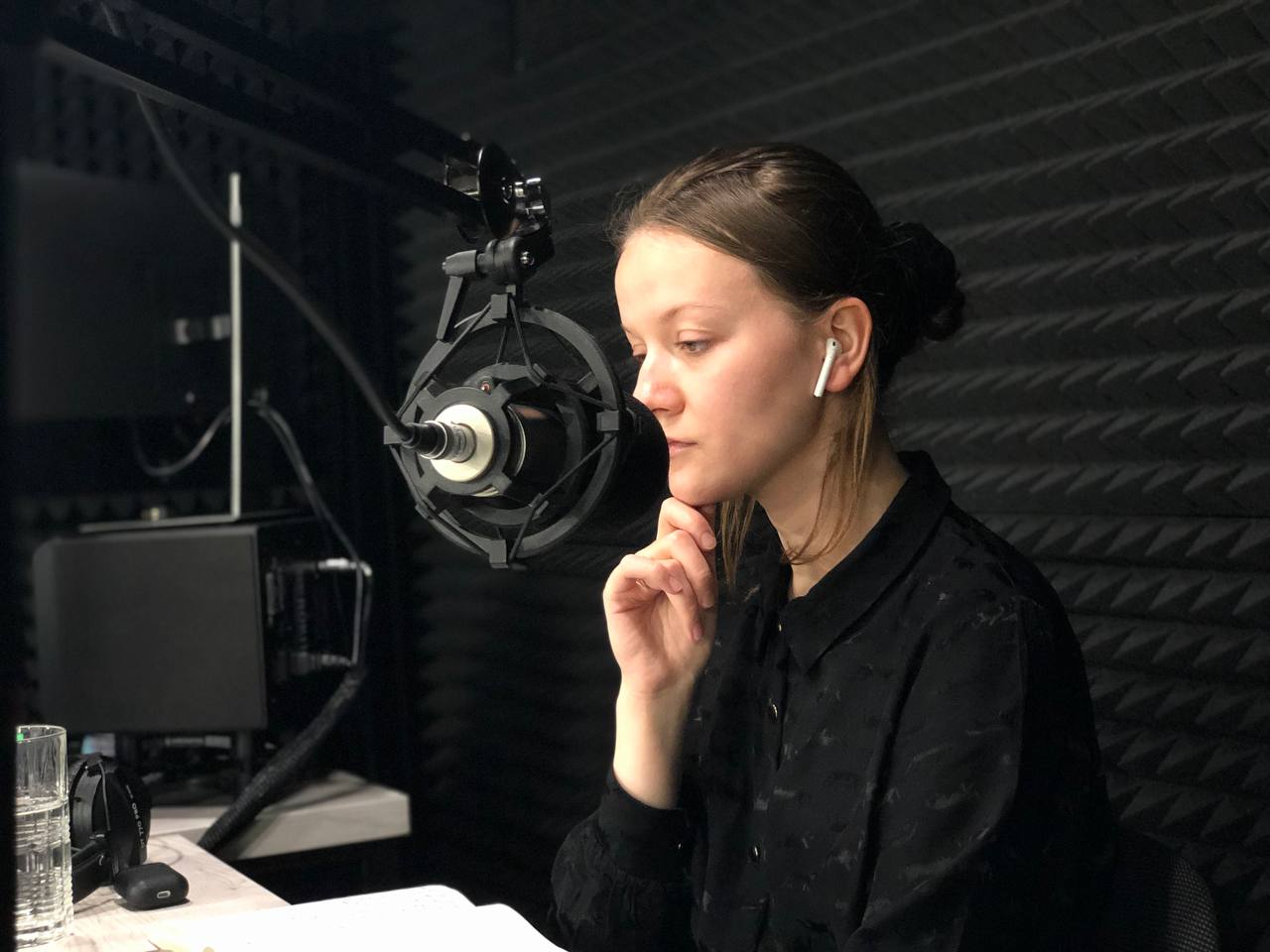 I think it will be time for people to tell their own stories, and a podcast is the best medium for that.
As for the stats on our podcasts, we didn't even check them really. That was hardly our top priority. But it felt like while there were much fewer listeners at first, now everything is coming back to what we used to have. Though some podcasts didn't even lose listeners.
A couple of weeks ago, I finally managed to recharge. I even started to think that streams with Taras Chmut could have started a little earlier [Pravo na Poplavu live streams on Twitter during which the goings-on of this war were explained used to start at 12 a.m. — Ed.]. After all, I need to wake up early and go to work. In the mornings, over breakfast, when I finish reading the news, I want to watch videos, just like I used to before the war. We work our standard office hours again. Some of our projects are back on track, and we are launching new ones too. They need proper attention and a lot of time. So production is just like it used to be.
But our daily planning horizon goes only as far as "ASAP."
We want to create a new project that would deal with the current events. This should be a trailblazer. I mean, history is being written now! I fall under the third wave of mobilization. I have been thinking about it a lot, trying to brace myself up for it: when the time will come, we'll put off the mic and go shoot the f*cking hell out of the Russians. But in the meantime, I would like to create a podcast about history. And history here means the moment we live in. This is probably our main mission, which is a little farther on the horizon. We think about it all the time.
---
Також читайте: