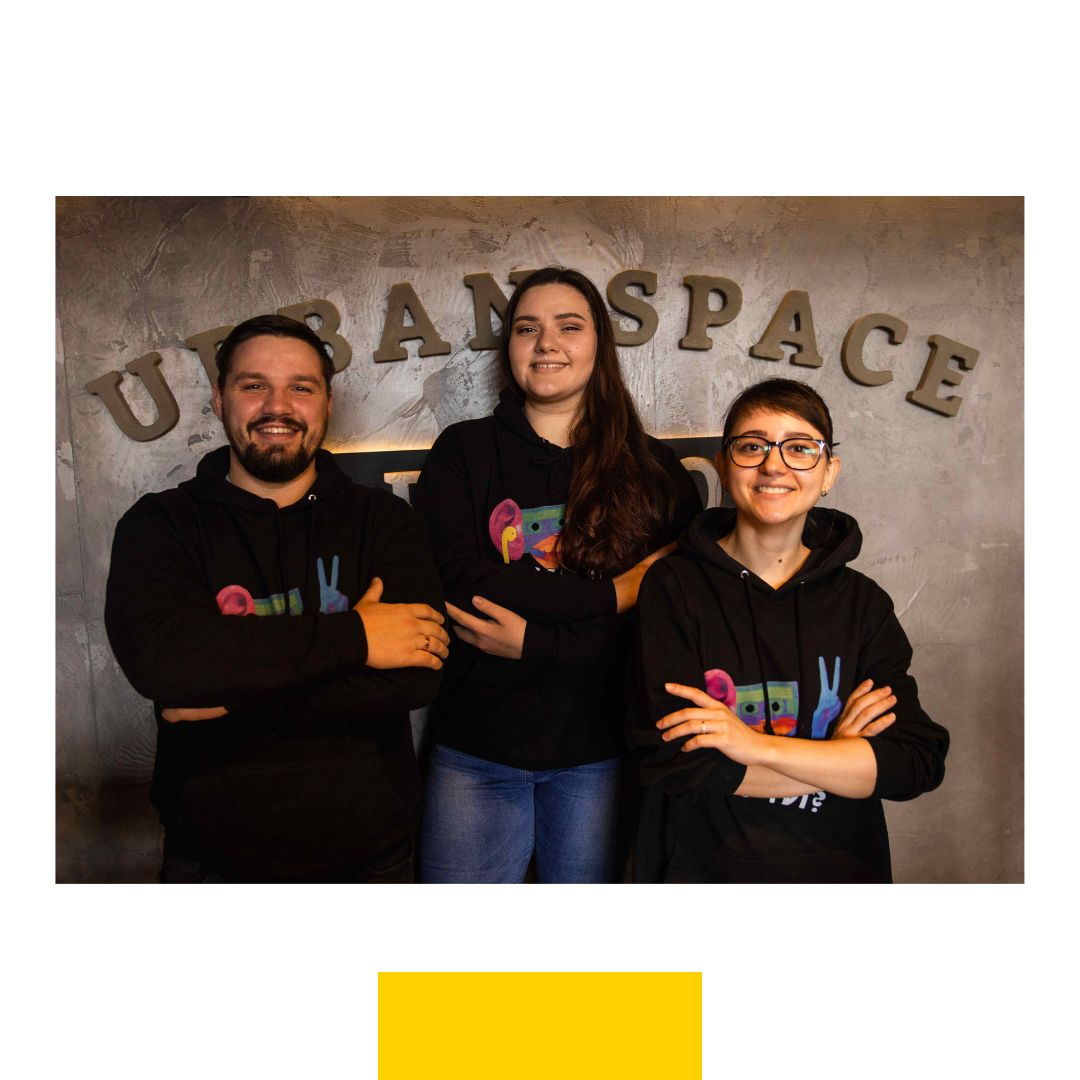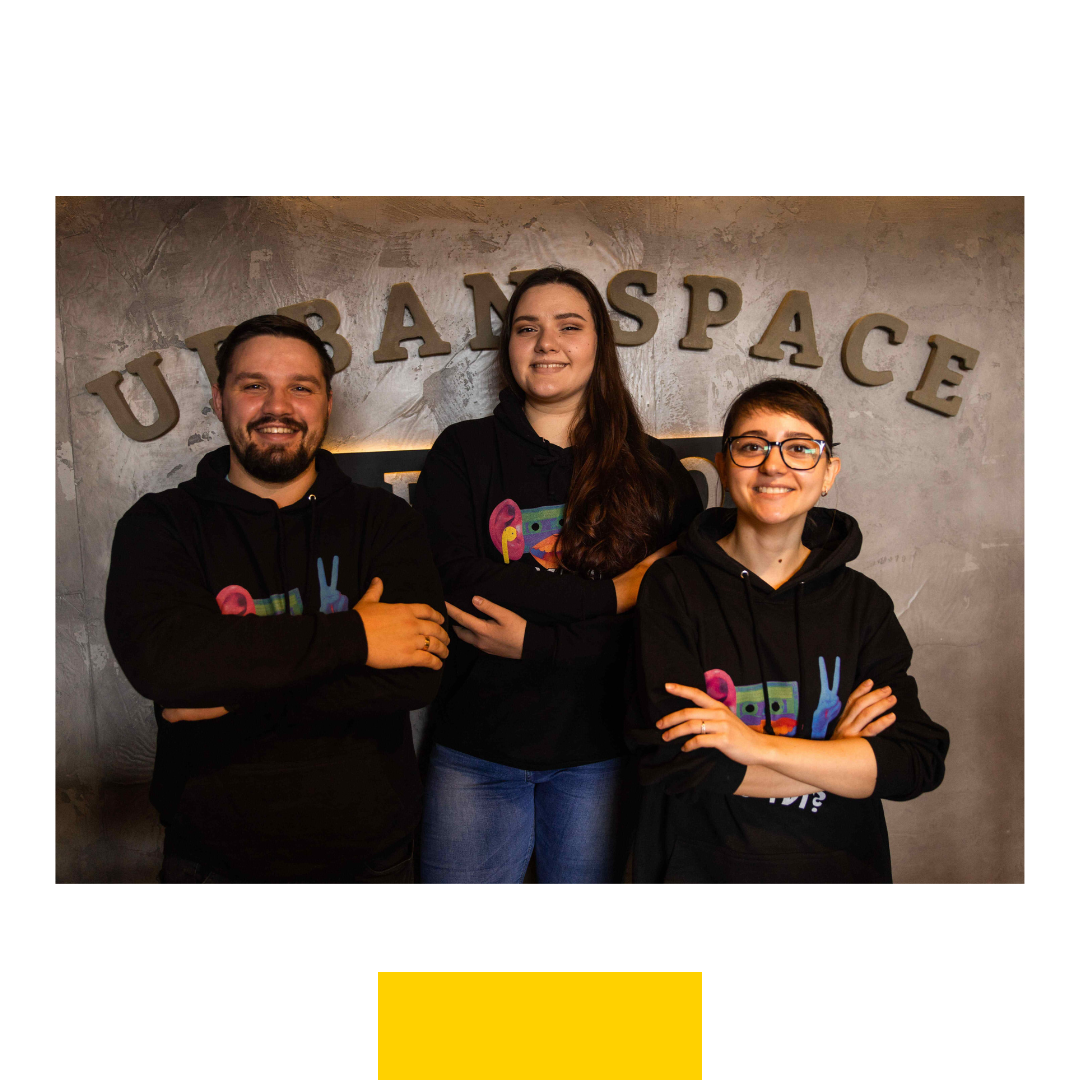 Urban Space Radio is one of Ukraine's oldest and most steady-going media platforms dedicated to audio creation. Its CEO Nadia Hulchuk spoke about how the team was preparing for the invasion, why they discuss psychology and two-way radios in their podcasts, and how they adapted to life in a time of war.
This article is a retelling of the conversation held as a part of an episode of "NeRadio" podcast.
You can read this text in Ukrainian as well.
Before February 24, we knew something bad was coming.
That's why we started working with several organizations to create an educational audio project on how to act in emergencies. We wanted to explain it to people so they could save themselves in case something happened and feel less anxious. As journalists often say, forewarned is forearmed. We wanted to arm our audience, but the war was faster than us.
All in all, we had an awesome strategy in place before the full-scale invasion. We were planning to launch major sound research. This project was part of a sound laboratory, where we would be producing all sorts of stuff, not only podcasts. For instance, we were going to dig deep into the manipulative influences of sounds. We were planning to understand the ways sounds impact us and the circumstances under which we encounter them. It is no secret that a person perceives sound with their entire body. Our instrument here is not only our ears: we are also sensitive to various vibrations. That was what we were going to focus on.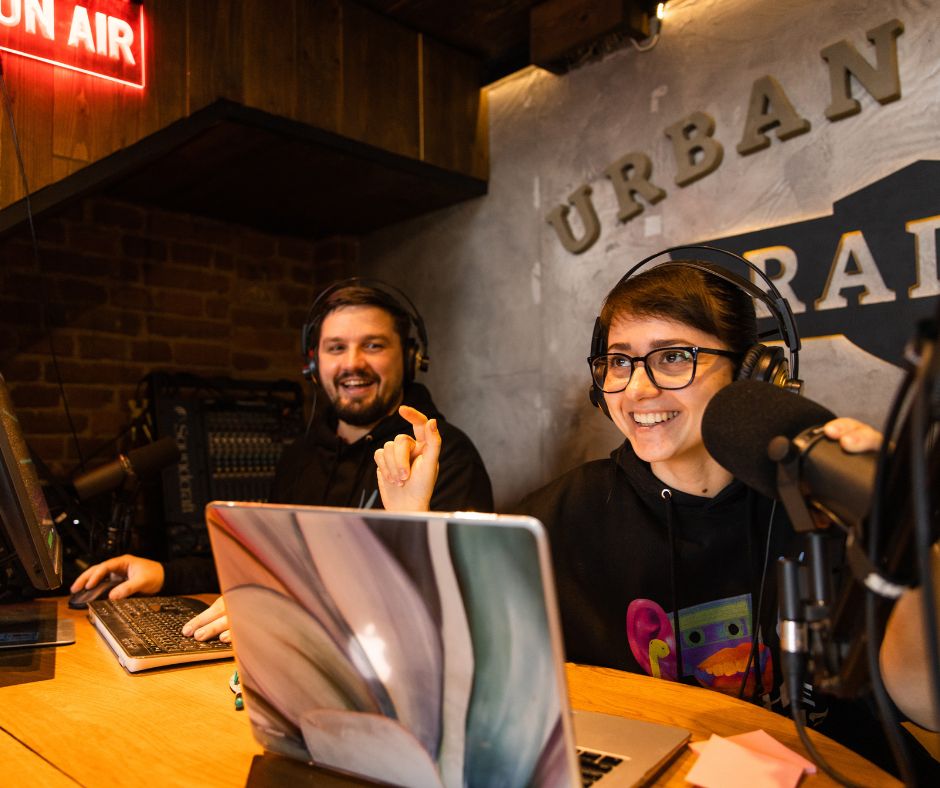 We have not given it up and are working on it meanwhile, if rather slowly.
When Russia invaded, we were scared, just like everyone else. We didn't know what to do
Right away, we started using our platforms to spread information on how to act: who to reach out to, what to do, what to take with you, and what to follow. We did our best to share the information as quickly as possible so that our audience and their friends could have a clearer understanding of the situation and therefore be armed better.
On the third day of the war, we launched the podcast called "UA: The Day That We Survived."
The podcast's target audience is foreigners. We noticed that no one tried to reach the foreign audience: of course, the domestic audience was the top priority. We wanted to bridge that gap and started an English-language podcast, which we later adapted for Ukrainians too. And when it comes to our Ukrainian audience, who have lived through those traumatic experiences, reporting from hotspots, from the places where houses are being bombed, is not a good idea. We wouldn't want to induce retraumatization. It is a big no with us. So, we slightly changed the stories, which can now be heard in the Ukrainian adaptation called "Shche Odyn Den" ("Another Day"), and added a few that would give our listeners a new lease of life. These are the stories of those who succeeded or who are refusing to give up. They show us all the different ways of coping with the terror around us and prove how important it is to hold on. That is why we made these stories into a podcast.
We have also launched an educational podcast called "Maty Ratsiu" ("Being Radional") that explains how to communicate over two-way radios during and use radio waves during the war. We created this podcast together with the engineers working in the Armed Forces. The podcast teaches listeners what kinds of radios there are, how to use them, who is allowed to do it, and under which circumstances. It will be useful both for those who are interested in how radio communications work and for those who are going to the frontline.
We also have two podcasts on psychology. The first one is called "Khtoznayak pid chas viyny" ("Who Knows How in Times of War"). The project has two creators: Anna Shevchuck works together with Ihor Ohdanskyi. They are psychotherapists, and in the podcast, they discuss everything that we are living through now, discuss what to do with it, and how we can process these emotions and help ourselves. The other podcast on psychology is mine. "Davaite pislia viyny" ("Why Don't We Do It After the War") is dedicated to conflicts between host communities and internally displaced persons. We are in Ivano-Frankivsk, so we noticed that many people have moved to the city. The conflicts that arise in the shared space as a consequence are not articulated, so we wanted to discuss them in our podcast. We maintain a dialogue, follow up on comments and discuss it with experts who join us in episodes, all with an aim to find out how to deal with this problem and build bridges that would connect us.
The war changed the themes of our podcasts.
We used to talk about culture, business, psychology, and 21st-century skills. Now, most of our podcasts are about the war.
We quite a lot of changes to our team, too. Some of those who used to be engaged with Urban Space Radio joined the military to defend us. So, we invited many volunteers and our friends to participate. And they do participate in all kinds of tasks. Everyone involved has multiple roles. All the people on our team are doing several projects at once besides volunteering. It is quite a workload. It's a shame that it strips us of the energy we could have spent on teambuilding activities instead. Although even if we wanted to, we wouldn't be able to have them: we are all over Ukraine now, and many people went abroad. So, the work dynamics changed accordingly.
We are always in touch, though. There has never been a day that we would go silent for weeks. We are lucky there are messengers, so we can bother one another whenever we miss them.
I feel I am wiser now and able to take responsibility seriously.
I feel great love for those who go on being, go on trying, those who help to support others. I admire our defenders and volunteers. I don't think I have words to express my gratitude. I am scared every time I can't reach my friends who fight on the front or the ones who volunteer.
When it comes to our job, it is not a straight line. There are days we are extremely productive, just doing what we need and then watching it fly. There are also days when we are lagging, when the exhaustion is so unbearable you no longer know who you are and want nothing at all.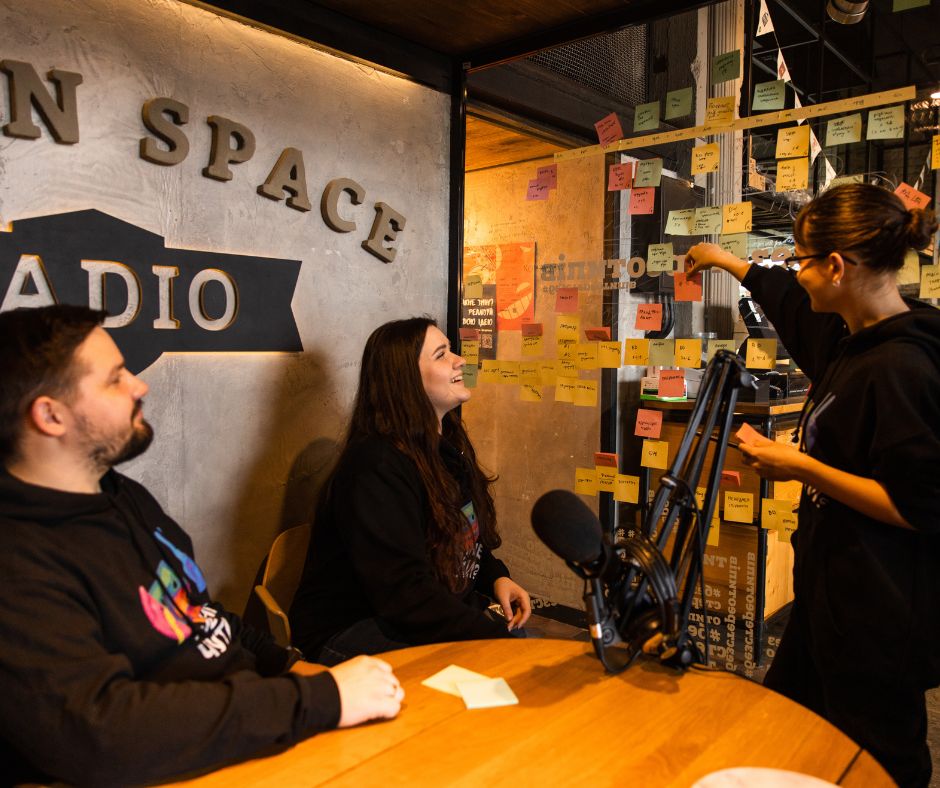 As for the future, we have planned the releases of five of our regular podcasts. We are writing grant applications and preparing a project spanning three years. We want to go on, to go on doing what we do because we feel that the product we are creating is valuable. If we hadn't felt that, we would have gone silent. We understand that it matters, and not only to us. We want to help. We want to be useful. And as journalists, we cannot but do our job.
---
Також читайте: